---
Zimbabwe
Because It's a Beauty Waking From a Bad Dream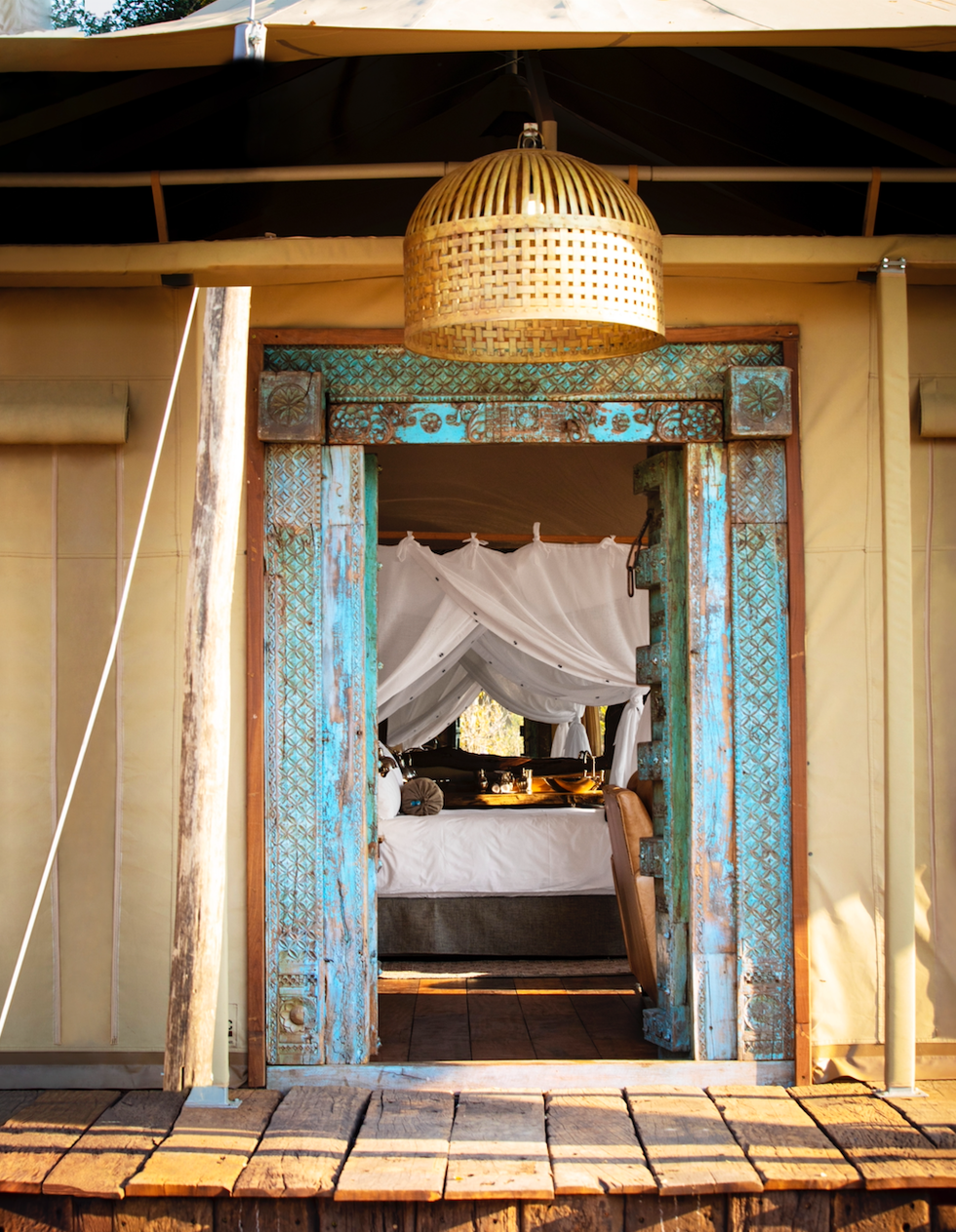 A tented room in Zambezi National Park's swank new Mpala Jena Camp.GREAT PLAINS CONSERVATION
After 30 years, the despot Robert Mugabe is gone. The dust has settled after last July's elections (which controversially installed former Mugabe henchman Emmerson Mnangagwa, a.k.a. the Crocodile, as president), and Zimbabweans are hoping for better times. The country's wildlife areas rival any in Africa, and there are new and newly refurbished camps to stay at.
Hwange, the country's largest national park, is also one of Africa's most abundant (thanks to the 70 boreholes drilled in the 1920s that guarantee water year-round). Wilderness Safaris' Linkwasha is the epitome of safari luxury, and it's in the best game area of the park: warring lion prides, packs of wild dogs, cheetahs, and herds of elephant and buffalo everywhere. For rustic charm, the Amalinda Collection's new four-bed Khulu's Private Retreat (attached to the 12-bed Khulu Bush Camp) at Hwange's southern edge is the real thing. Sip a G&T while watching wild things on their way to water.
Also recommended is Camp Amalinda, which is in the Matopos area, one of the country's most beautiful places: a dramatic granite outcrop that provides a spectacular "view of the world," as CecilRhodes, who is buried here, put it. Elsewhere, the newest camp in Zambezi National Park, an hour's drive from Victoria Falls, is Great Plains' swank, colonial-style, four-tent Mpala Jena Camp. And in there remote southeast is rustic Chilo Gorge Safari Lodge, where the bonus is meeting proprietor Clive Stockil, one of Africa's greatest living conservationists.
TO BOOK: NickVan Gruisen, a former wildlife guide, knows Zimbabwe intimately. THEULTIMATETRAVELCOMPANY.CO.UK.
(G.B.)
Linkwasha READ REVIEWS
Khulu's Private Retreat READ REVIEWS
Camp Amalinda READ REVIEWS
Chilo Gorge Safari Lodge READ REVIEWS